The Basics of Domestic Violence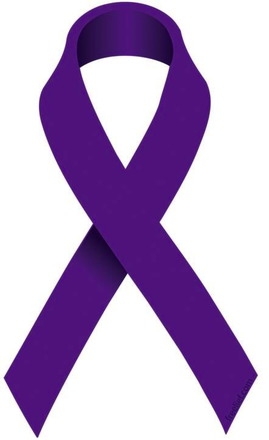 This week, most of the courtrooms in Wake County are closed because most of the county's judges are away at a judicial conference. The civil domestic violence courtroom is still open for business.
Domestic violence is something most people don't want to see and certainly don't want to talk about, which makes it even more difficult for victims of domestic violence to get help. Interact (http://www.interactofwake.org/), a Wake County organization that helps victims of domestic violence, rape and sexual assault, says it takes a domestic violence victim seven attempts before successfully leaving an abuser.
It often takes repeated incidences of domestic violence before a victim will turn to the courts. Here at The Palme Law Firm, we have had countless victims tell us breathtaking stories of violence – all that occurred months or even years before a victim asked for a protective order.
In North Carolina, a victim of domestic violence can ask the court for a Chapter 50B Domestic Violence Protective Order. Chapter 50B protective orders deal with people who have or have had a personal relationship. Current and former spouses, people who have a child in common, people who live together, people in a dating relationship are included under Chapter 50B's definition of a personal relationship. More casual acquaintances and stalking victims can file for protection under a different section of North Carolina law.
Many victims aren't ready to ask for help from the courts, but there is help out there. Interact offers 24-hour crisis lines for victims of domestic violence, sexual assault and incest. It also offers individual counseling and support groups. Interact has a staff member at most sessions of Wake County's civil domestic violence hearings to help ensure that victims get the help that they may need.
There's also technology that can assist domestic violence victims. WRAL (http://www.wral.com/911-now-a-text-away-for-durham-at-t-customers/13477021/) reported in March that Durham residents with certain cell phone providers can text 911 to get help. The Aspire News app (https://www.whengeorgiasmiled.org/the-aspire-news-app/) has news, sports and entertainment stories, but it also has a help section for victims of domestic violence. It's available for both Apple and Android platforms. The One Love Foundation (http://www.joinonelove.org/), which was started to honor a college student murdered by her boyfriend, has apps geared to helping young men and women access the health of their relationship and how to plan to get out of abusive relationships. The One Love Foundation also has private live chats available through its website.
It can take a domestic violence victim one incident or dozens before a victim chooses to call the police or hire a lawyer to seek protection. Regardless of how long it takes before a victim of violence decides that she needs to get away from the situation, she's entitled to protection and should seek an Domestic Violence Restraining Order without delay.
If you have questions about domestic violence, the Palmé Law Firm can help! Call 919-803-4512 or contact us here.
Related Links