About The Palmé Law Firm
The Palmé Law Firm and its attorneys are devoted exclusively to family law issues. We have years of experience both in and out of the courtroom that we will put to work for you.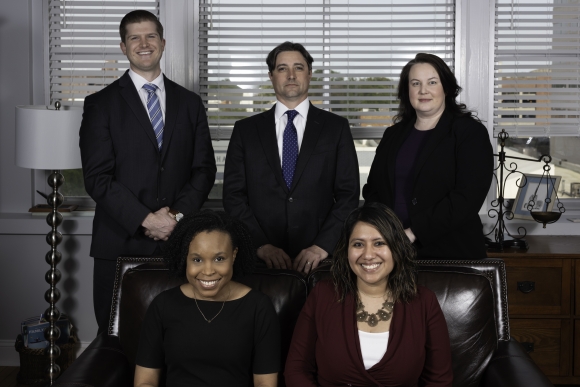 Whether you need a prenuptial agreement or have problems with divorce, alimony, child custody, support or equitable distribution, The Palmé Law Firm, P.A., can help you manage these problems. We work to get you the results you want for yourself and for your children.
Our Attorneys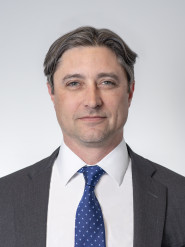 Steve Palmé
Senior Attorney
Attorney Steve Palmé was admitted to the North Carolina bar in 2005 and is currently a member of the North Carolina State Bar, The North Carolina Bar Association and the 10th Judicial District Bar. He has devoted his practice exclusively to family law since 2005. After graduating with honors from Tulane University School of Law in New Orleans, Steve worked as an associate at Tharrington Smith, LLP, in Raleigh, North Carolina and then worked for The Ward Law Firm, P.A., until opening The Palmé Law Firm, P.A. in 2009.
Read More...
Steve received a Bachelor of Arts from Tulane University in 1994, graduating Magna Cum Laude. After graduating from college, he worked in New York as an editor and writer for several book publishers including Prentice Hall and Dover Publishing before attending Tulane Law School in 2002. Steve received his Juris Doctorate from Tulane in 2005 and moved to Raleigh, North Carolina after graduation.
Steve is an active member of the North Carolina Bar and published an article on interstate custody and support issues in the April 2009 issues of Trial Briefs, the North Carolina Advocates for Justice Magazinefor family law practitioners. He has served as a member of the North Carolina Domestic Violence Council and participates in the Campbell Law School Domestic Violence Advocacy Project which trains law students to act as pro bono attorneys in domestic violence cases. Steve was recognized by the Continental Who's Who Directory in 2013
Steve has resides in Raleigh with his wife and two daughters.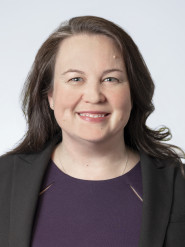 Rachel Beard
Senior Associate Attorney
Rachel Beard was admitted to the North Carolina bar in 2012 and is a member of the North Carolina Bar Association. She joined The Palmé Law Firm in 2012.
Read More...
Rachel graduated from the Norman Adrian Wiggins School of Law at Campbell University in Raleigh in 2012. While at Campbell, she interned at the North Carolina Court of Appeals and at the Wake County Family Court.
Before attending law school, Rachel worked as a sports journalist at The News & Observer in Raleigh, North Carolina, for seven years. She graduated from the University of North Carolina at Chapel Hill with a double major in journalism and history and served as the sports editor for The Daily Tar Heel.
Rachel lives in Apex with her husband.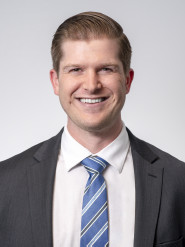 Nathan J. Gudeman
Associate Attorney
Nate joined the Palmé Law Firm in September 2017.
Read More...
Before law school, Nate attended Bellarmine University in Louisville, KY, where he was fortunate enough to play Division I lacrosse. Bellarmine often played against university powerhouses like UNC and Duke, and Nate became familiar with the "David and Goliath" mentality needed to overcome a well-funded foe. Nate graduated cum laude with dual degrees in English and Philosophy and was recognized by Chi Alpha Sigma, a national collegiate honor's society for athletes.
Nate went on to attend the UNC School of Law, where he volunteered with the Pro Bono clinic to help write wills for those in underserved communities. Nate appreciated the personal interactions he had with his clients and found a particular interest in helping them identify and navigate the challenging personal decisions will-writing naturally poses.
In his spare time, Nate enjoys cheering on the Indianapolis Colts, overindulging in the food and beverage scene, and constantly realizing just how far his athletic days are behind him.
Our Staff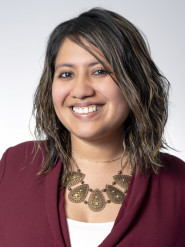 Andreina Reyes-Huff
Paralegal
Andreina joined The Palme Law Firm in October 2012.
Read More...
She graduated from Miller Motte College in September 2011 with an Associate in Applied Science degree in Paralegal Studies. She is a North Carolina Certified Paralegal. She works for all of the attorneys here at the firm, but is primarily Steve's paralegal.
From complex litigation cases to simple uncontested divorces, Andreina is involved in all cases from beginning to end. Andreina assists clients by managing the discovery process; maintaining the case calendar and deadlines; and drafting pleadings and letters. She also maintains all document production and the client case files.
Andreina lives in Raleigh with her husband and three dogs (Chloe, Smalls and CJ).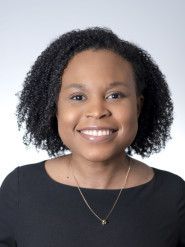 Cynthia Harrison
Paralegal
Cynthia Harrison joined the Palmé Law Firm in August 2016.
Read More...
Originally from the Charlotte area, Cynthia moved to the Triangle when she attended the University of North Carolina at Chapel Hill. She graduated with dual bachelor's degrees in English and Public Policy in 2008. She obtained her North Carolina State Bar Paralegal Certification from UNC-Chapel Hill as well. Cynthia provides support for all of the attorneys at the firm and has many duties. She often assists with drafting legal documents, trial preparation, and client engagement.
Cynthia enjoys art and traveling to visit her family and friends whenever possible.